Board name:
Constitutional Corner
(CONSTITUTION)
Board owned by:
Beldin
Board Moderators:
Zimbler0
,
monkeytrots
Date Created:
Fri, 24 Apr 09 9:53 AM
Total Posts:
9135
Average Posts per day:
3
Board category:
Politics/Government
Board info, rules and other information: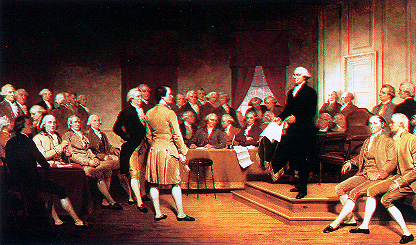 A place for defenders of The U.S. Constitution to gather and discuss political issues of the day.
Feb 4, 2017 - 13:45 CST - Constitutional Convention - start discussion.
Ammending the Constitution of the United States is not to be taken lightly, and should be done only after sober consideration.
Yes, it may already be too late to save this Republic, the ONLY true Republic in the entire world.
Backup Site: http://constitutionalcorner.yuku.com/forums/66
Courtesy Micro: Bootable and Backup Disk software on CD software - #msg-1036794
And also from Zimbler0 - #msg-1036852
Nemo also provides some links - here and on Pope. #msg-1036775
Gentlemen, thank you all for such a quick reply.