Submitted by Tyler Durden on 11/24/2015 - 10:19
The lowest income Americans appear to have officially given up on the "hope"...
Comments: 80 17,480 Reads

http://www.zerohedge.com/news/2015-11-24/low-income-americans-all-hope-gone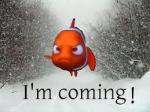 Realist - Everybody in America is soft, and hates conflict. The cure for this, both in politics and social life, is the same -- hardihood. Give them raw truth.