Submitted by Tyler Durden on 11/24/2015 - 10:09
Just three months ago Consumer Confidence was peaking at 8 year highs and everything was awesome. Now, with the biggest miss since March 2009, Consumer Confidence crashed to 90.4 from 99.1. This is the lowest since Septmeber 2014 as the "decline was mainly due to a less favorable view of the job market." Almost every cohort - across age, income, race saw a collapse in confidence though we note low income and under-35s saw the biggest declines as Income Growth expectations plunge to the lowest in 14 months.
http://www.zerohedge.com/news/2015-11-24/consumer-confidence-crashes-14-month-lows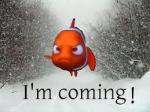 Realist - Everybody in America is soft, and hates conflict. The cure for this, both in politics and social life, is the same -- hardihood. Give them raw truth.