Submitted by Tyler Durden on 12/19/2012 14:04 -0500
Equity Markets
None
The last 10 days have seen some remarkable moves across asset classes. None less so than the US equity markets where despite weak macro developments, AAPL's collapse, and the overhang of Fiscal Cliff uncertainty, stocks have gone from strength to strength on the back of the ubiquitous (and apparently oh so easy to trade) Santa Claus rally. However, a scratch below the surface, as indicated in these 3 charts, suggests that perhaps the US trading public is not allowed to participate - as the great majority of the gains have occurred only when the rest of the world is playing (and the worst performance is when only US residents are active).
S&P 500 Futures performance for the last 10 days:
US Open to EU Close (1 Down, 6 Up, 3 Flat)
more,,,,,,,,,,,,,,,,,,,,,
http://www.zerohedge.com/news/2012-12-19/santa-claus-rally-non-residents-only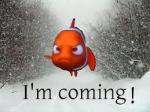 Realist - Everybody in America is soft, and hates conflict. The cure for this, both in politics and social life, is the same -- hardihood. Give them raw truth.