For those curious why many people are scratching their heads how the market cap of Bank of America has nearly doubled in the past year, here it is: "Bank of America Corp. has amassed $64 billion of mortgages that are at least six months delinquent and have yet to enter foreclosure, more than twice the amount held by its four largest competitors combined." $64 billion is more than half the market cap of Bank of America as of this moment.
This number in the context of the BAC market cap:
more,,,,,,,,,,,,,,
http://www.zerohedge.com/news/2012-12-19/six-month-delinquent-mortgages-amount-more-half-bank-americas-market-cap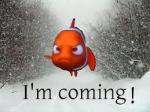 Realist - Everybody in America is soft, and hates conflict. The cure for this, both in politics and social life, is the same -- hardihood. Give them raw truth.
» You can also: