One swamp creature down, countless more to go. The Obama-appointed judge overseeing the Fusion GPS case, Tanya Chutkan, has been unexpectedly removed.
http://www.thegatewaypundit.com/2017/11/obama-appointed-judge-overseeing-fusion-gps-case-unexpectedly-removed/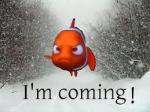 Realist - Everybody in America is soft, and hates conflict. The cure for this, both in politics and social life, is the same -- hardihood. Give them raw truth.