The satellites are ported with passive radiators , as with the sub-woofer. It is only a 3" speaker. Man do they sound good........
$50!!!!!!!!!!!!!
http://www.bestbuy.com/site/logitech-z323-speaker-system-black/1200842.p?skuId=1200842
I'm listening to Alan Parsons Project.
http://www.youtube.com/watch?v=ekO_9sm9pVA&t=217s
Dr Tar and professor feather haaaaaaaaaaaaaaaaaa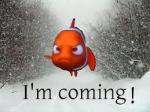 Realist - Everybody in America is soft, and hates conflict. The cure for this, both in politics and social life, is the same -- hardihood. Give them raw truth.