Clo> and I've been thinking, how do the people who are 'offended' by protesting & kneeling, 'stand' for Trump & Co willing to deal with Russians to win an election....
Trump promised to make America great again, meanwhile he is destroying the very foundation that made America great, democracy!

>>>>>


Point 1. There is no evidence Trump colluded with the Russians.

Point 2. There is evidence that Hillary Clinton took bribes from the Russians over that uranium deal.

Point 3. There is a linkage between the Clintons and that fake 'dossier' slandering Donald Trump.

Point 4. It is pathetically obvious that Hillary Clinton 'ain't too bright' - she put an American Ambassador in a place like Libya without at least a company of Marines to keep him company.

Point 5. Hello? Classified material on a non-classified Server?

While Trump is a relatively unknown, we know for a fact
Hillary Clinton belongs in jail - the then director of the
FBI, comey, came out and told EVERYBODY why she belongs
in jail. (On National TV.)

Zim.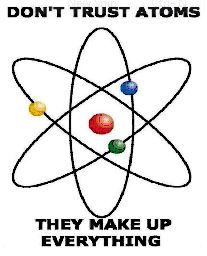 Mad Poet Strikes Again.