OCU > News outlets judged more trustworthy than Trump in new poll


Really?

>>>
Americans' Trust in Media Remains at Historical Low

http://news.gallup.com/poll/185927/americans-trust-media-remains-historical-low.aspx

WASHINGTON, D.C. -- Four in 10 Americans say they have "a great deal" or "a fair amount" of trust and confidence in the mass media to report the news fully, accurately and fairly. This ties the historical lows on this measure set in 2014 and 2012. Prior to 2004, slight majorities of Americans said they trusted the mass media, such as newspapers, TV and radio.

>>>

By the way, Ribit had this to say to what OCU said.
(Gotta love the green guy, Zim.)


Ribit > ...the problem with polls is that folks in flyover country don't participate.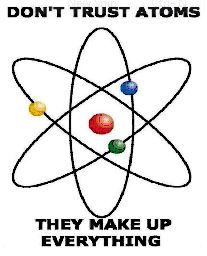 Mad Poet Strikes Again.