Not my words!!!!!!!!!!!!!!!!!!!!!!!!!
You know.... the Unions get it.... and the CEO's get it... I say it is time for EVERYONE to get it.
I own a small business... and I pay $25.00 hour to my staff. They work very hard for me... and help me MAKE MOENY... they ARE WORTH IT..... it is simply the COST of doing business...
Even though I am an independent... this is something I can wrap my support around.
You know... my business is still a BIG Success even in a bad economy... and I say... spread the wealth around...
Also... it is an inner projection that there is ALWAYS PLENTY for everyone... I don't live from a place of LACK so my staff does NOT LACK what they need to do their job.... or support thier personal dreams.
of course.. I only have a very small staff of 5.. so you can make an argument that I am TOO SMALL to count... Smile.
As you GIVE to your staff... people who work for you SUPPORT your VISIONS and DREAMS with their love and energy.. so it is a WIN WIN!.
Smile.
**********************************************************

America's 3.6 million minimum-wage workers will get a nearly 40 percent pay raise, if Sen. Tom Harkin, D-Iowa, has his way

Elizabeth Warren: Minimum Wage Would Be $22 An Hour If It Had Kept Up With Productivity

http://www.huffingtonpost.com/2013/03/18/elizabeth-warren-minimum-wage_n_2900984.html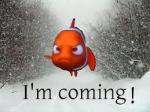 Realist - Everybody in America is soft, and hates conflict. The cure for this, both in politics and social life, is the same -- hardihood. Give them raw truth.