About 2.1 million Americans will lose their extended jobless benefits on Dec. 29, leaving many on the brink of poverty, if Washington doesn't renew them as part of a deal on the package of tax increases and spending cuts known as the "fiscal cliff."
An additional 930,000 people will run out of unemployment insurance in early 2013 when their 26 weeks, give or take, of state benefits end, according to the National Employment Law Project (NELP).
Although the issue is far less publicized than other parts of the fiscal cliff, such as income-tax increases and entitlement reform, an abrupt cutoff of benefits would have a far more dramatic impact on the well-being of millions of Americans.
Don Haney of Philadelphia, whose call-center job was moved overseas, will exhaust his state benefits this week. If emergency benefits aren't renewed, he says, "Some bills might not get paid. Do I pay the electric bill or do I get my medicine?"
"Congress needs to see its way to reauthorize this program so it doesn't lapse," says Judy Conti, NELP's federal advocacy coordinator. "It's the middle of winter, it's the only income some people have, it keeps their homes heated, roofs over their head, and it also allows them to feed their children."
Conti says she has grown increasingly confident in recent weeks that the White House and Congress will agree to renew the emergency unemployment benefits program another year. While President Obama and Democratic leaders have strongly
http://www.thetimesherald.com/usatoday/article/1775065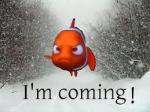 Realist - Everybody in America is soft, and hates conflict. The cure for this, both in politics and social life, is the same -- hardihood. Give them raw truth.