during a showing of "The Hobbit" last night, 1200 WOAI news reprots.
Police detectives and sheriff's investigators say the incident started in the China Garden Restaurant on Southwest Military Drive about 9 PM Sunday, when an employee of the restaurant walked in looking for a woman....
( i bolded CHINA because there are too many weird connections between all of this and china. the chinese children slashed in the same day, the newtown bee going offline and displayng chinese instead, etc)
...He opened fire, shooting one man in the chest, before Antu says an off duty sheriff's deputy who was working security at the theater shot him once.
"The officer involved, she took the appropriate action to try to keep everyone safe in the movie theater," Antu said."
http://radio.woai.com/cc-common/mainheadlines3.html?feed=119078&article=10644119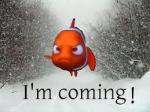 Realist - Everybody in America is soft, and hates conflict. The cure for this, both in politics and social life, is the same -- hardihood. Give them raw truth.