Agreed Mr Wizard, LOVE your pic haha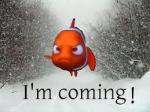 Realist - Everybody in America is soft, and hates conflict. The cure for this, both in politics and social life, is the same -- hardihood. Give them raw truth.
» You can also:
- - - - -
The above is a reply to the following message:
Re: FAKE NEWS CNN INVENTED A NEW GUN: MEET THE "FULL SEMI-AUTOMATIC AR"
By: Beldin in FAKE NEWS
Wed, 28 Feb 18 1:38 PM
Msg. 00590 of 00655

Actually, based on this from one of the tweets ...

"The weirdest part was that it was a former military guy who was seemingly against banning ARs. He fired off a few shots in slow succession then said he was going 'full semi-automatic' and starting firing off individual shots more quickly. Such a weird thing."

... the idiots at The Sh!thole Network did NOT invent the very ridiculously fictional "Full, Semi-Automatic AR" ... no ... what they did "invent" was the "Full, Semi-Automatic Finger."

This "retired Lieutenant General" and the FAKE NEWS puppet-masters pulling his strings are willfully pathetic retards. This is nothing but intentional, disingenuous propaganda by libtards.