I watch a show on discovery I think it is, called tiny homes, some are pretty cool and some are mobile.........
http://asmithblog.com/tiny-house-movement-part-1/

http://frimminjimbits.blogspot.com/2012/06/tiny-homes.html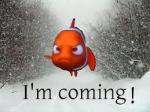 Realist - Everybody in America is soft, and hates conflict. The cure for this, both in politics and social life, is the same -- hardihood. Give them raw truth.