I post the place this come from, None of their links will take ya to their sites first.

,,,,,,,,,,,,,,,,,,,,,,,,,,,,,,,,,,,,,,,,,,,,,,,
We all know it's coming. We can feel it. But I don't care how much you've prepped or stocked-up, if you don't have the knowledge, the skills, and the attitude, things are really, really going to suck. And your life expectancy is going to plunge.
These are links for FREE downloads to:
When There Is No Doctor
[link to hesperian.org]
When There Is No Dentist
[link to hesperian.org]
Various Military Field Manuals
[link to uscrow.org (secure)]
And the Mother Of All Survival Orientated Libraries
[link to www.pssurvival.com]
These are all free and require nothing to download.
I can't stress enough the importance of this stuff. There is an abundance of useful information available to protect you and your loved ones.
TAKE IT! USE IT!
Download what you want, burn them onto a disc or a thumb drive (I did both because my back-ups have back-ups) and you'll have one of the most precious commodities there are in a survival type situation - knowledge!
http://www.godlikeproductions.com/forum1/message3436963/pg1
Here is a direct link to the last one..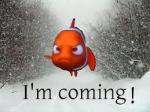 Realist - Everybody in America is soft, and hates conflict. The cure for this, both in politics and social life, is the same -- hardihood. Give them raw truth.