By David Herron on Mon, 12/24/2012 - 16:34
Auto News
News Opinion
A new tax on electric cars is going into effect in Washington State, to collect road use fees normally collected at the gasoline pumps electric car owners never visit.
2012 Ford Focus Electric
How do we collectively pay for construction and maintenance of "free" highways and other roads? Fuel taxes. In light of the inability to collect fuel taxes from electric car drivers, the State of Washington has passed a law requiring a yearly $100 fee to own an electric car. The fee goes into effect early in 2013, and has criticism from an electric vehicle advocacy group.
The existing fuel tax system is an extremely fair and anonymous way to collect road maintenance dollars from road users. The amount of fees paid by each individual is directly related to how much they use the road system. The fee is anonymously collected at the gasoline pump, which means the fuel tax can't be used by the government as a sneaky way to track all our movements. The flaw is that because the fee is on the sale of fuel, owners of cars that consume a fuel delivered through an alternative mechanism do not pay any fees for road use.
The phrase for "fuel tax" is probably not the best way of describing this fee. Because the purpose of gasoline taxes is to pay for road maintenance, a better phrase would be "road use fee".
That is, the homebrew biodiesel maker does not fuel their vehicle at a diesel pump, skipping paying any road use fee (fuel tax) they'd pay
http://www.torquenews.com/1075/washington-state-electric-car-tax-going-effect-2013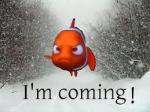 Realist - Everybody in America is soft, and hates conflict. The cure for this, both in politics and social life, is the same -- hardihood. Give them raw truth.