According to the Food and Drug Administration, a major drug research contractor has been found faking documents and manipulating samples. The firm, Cetero Research, has tested medicines for major drug companies that are now being forced to reevaluate their products in response to warnings issued by US regulators. The news may be from 2010, but is an example of pharma corruption nonetheless.
Absentee Lab Technicians, Fixed Studies
North Carolina-based Cetero performs early-phase clinical research and bioanalytics for many pharmaceutical companies, which use the results to receive FDA approval for drugs. Exactly which companies used Cetero's services for FDA drug approval remains unclear, though such companies are being asked by the FDA to come forward.
UNFLIPPING BELIEVABLE!!!
http://naturalsociety.com/fda-drug-companies-faked-thousands-of-drug-documents/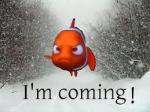 Realist - Everybody in America is soft, and hates conflict. The cure for this, both in politics and social life, is the same -- hardihood. Give them raw truth.