The Shooting was stopped by another citizen, The shooter failed his plot.
video. It was at the Mayan theater. Go figure.
http://beforeitsnews.com/2012/2012/12/another-potential-mass-shooting-12-17-12-2441516.html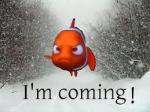 Realist - Everybody in America is soft, and hates conflict. The cure for this, both in politics and social life, is the same -- hardihood. Give them raw truth.