UPDATED: 12:01 a.m., Monday
SAN ANTONIO -- Two men were transported with unknown injuries following a shooting near the Santikos Mayan Palace 14 theater complex late Sunday. The shooting ended with a deputy shooting the suspected gunman, confirmed Lu Antu, Bexar County Sheriff's Office spokesman.
The shooting occurred just before 9:30 p.m. Sunday.
Antu said the suspected shooter shot a man at nearby China Garden, located in the parking lot of the 1900 block of South West Military Drive. The shooting then moved toward the Mayan movie theater, where an off-duty Bexar County Sheriff's Office deputy working security saw the suspected gunman armed.
Antu said the deputy shot and hit the suspected gunman. Both shooting victims were not immediately identified by Antu. The Bexar County Sheriff's Office is the lead agency in the case, he said.
EARLIER:
SAN ANTONIO -- The San Antonio Police Department are investigating an active shooting at a local movie theater located in the 1900 block of Southwest Military Drive around 9:20 p.m. today.
As of 10:40 p.m. police have not confirmed if a suspect has been arrested, or how many people may have been involved in the shooting at the Santikos Mayan Palace 14 theater complex.
Scanner traffic at the time of the shooting indicated a man suspected of being the gunman was shot, but talking to police. No details have been confirmed by San Antonio police.
Check News 4 WOAI for updates to this story.
http://www.woai.com/news/local/story/SAPD-investigating-shooting-at-Mayan-movie-theater/2wFsix5ntU2CDrsHjXx2kQ.cspx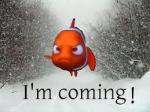 Realist - Everybody in America is soft, and hates conflict. The cure for this, both in politics and social life, is the same -- hardihood. Give them raw truth.