Lindsey Williams ~ Radio Liberty 12-07-12 : Pastor Lindsey Williams www.LindseyWilliams101.blogspot.com Reveals some very startling information on the Federal Reserve's moves to devalue the US dollar, foreclose on all remaining US mortgages and rent all homes back to their owners.The elite do not want the financial collapse yet , they want to force debt on Americans and they will tax the middle class into oblivion says Lindsey Williams .the Fiscal Cliff is just a Distraction he added it is nothing but a hype the middle class in America will be destroyed by taxes
video.............
http://beforeitsnews.com/alternative/2012/12/lindsey-williams-the-elite-are-just-distracting-you-2515160.html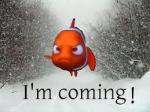 Realist - Everybody in America is soft, and hates conflict. The cure for this, both in politics and social life, is the same -- hardihood. Give them raw truth.