Micro> WHAT operating system are you using DG??

DgP> It is Microsoft on HP (I think).

Dear DgP,
'HP' is most likely shorthand for the manufacturer -
Hewlett Packard. HP is usually a good manufacturer -
We have some HP computers where I work that have been
grinding away day in and day out for many years now.

Microsoft (aka microsnot and other insulting adjectives)
is the manufacturer of the Operaing System for the computer.

The most common O.S.'s (operating systems) for laptops
these days are, working backwards, Windows 10. Windows 8. Windows 7. Windows XP and Windows 2000.

(There is also the possibility that the O.S. is Macintosh . . . but that would not be Microsoft.)

Do you have the installation disks for the laptop in question?

Is it important (or desirable) to recover the data off
the hard drive of the laptop?

Zim.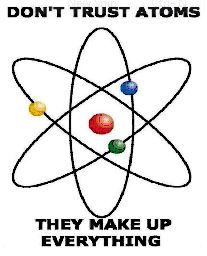 Mad Poet Strikes Again.
» You can also:
- - - - -
The above is a reply to the following message:
Re: I Need Help
By: DGpeddler in POPE IV
Sat, 11 Nov 17 5:59 PM
Msg. 38391 of 47197


It is Microsoft on HP (I think).

It was letting me log in with no
problems and then the pass word
stopped working.